Capacidad de remolque del 2021 MAZDA CX-5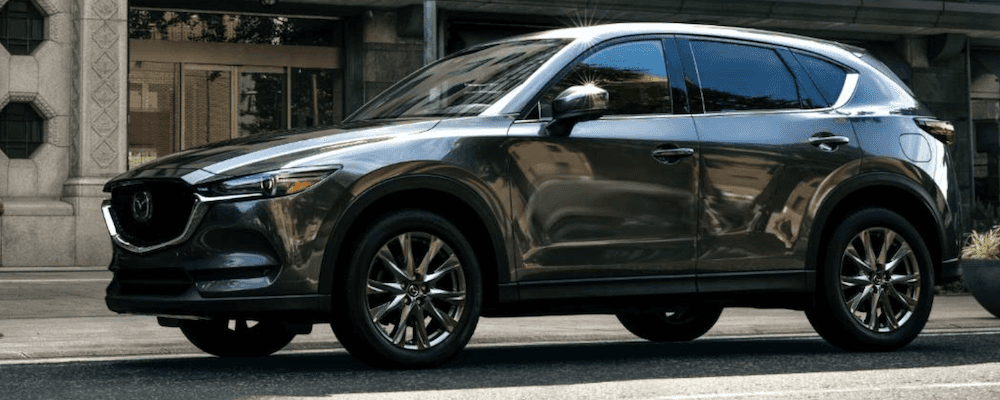 ¿Está interesado en un SUV compacto que sea fácil y divertido de conducir, pero también tiene la potencia que necesita para sus demandas de remolque? Con una capacidad de remolque del 2021 MAZDA CX-5 de hasta 2,000 libras* cuando está bien equipado, podrá asegurar un barco o campista pequeño a su SUV para aventuras en San Marcos. Obtenga más sobre las capacidades de remolque y rendimiento del MAZDA CX-5 en Mazda of Escondido.
Poder y rendimiento del MAZDA CX-5
¿Cuál es el responsable de la capacidad de remolque del MAZDA CX-5 de 2,000 libras? Descubre la configuración de motor y transmisión del nuevo MAZDA CX-5 para entender cómo todo se une para una experiencia de remolque definitiva.
Motor turboalimentado de SKYACTIV®-G 2.5T de 16 válvulas de 4 cilindros con presión dinámica clasificado a 250 caballos de fuerza y 320 libras-pie de torsión
Transmisión automática de SKYACTIV®-Drive, proporcionando la potencia adicional típicamente asociada con una transmisión continuamente variable y una transmisión de doble embrague
i-ACTIV AWD® para tracción optimal en las carreteras de Vista
Capacidad de remolque del MAZDA: Características de seguridad
Su capacidad de remolque del MAZDA y su experiencia general en Carlsbad se hacen aún mejores y más seguras con las siguientes características de seguridad del MAZDA CX-5:
Sistema de frenos antibloqueo con distribución electrónica de la fuerza de frenado y asistencia de frenado
Soporte avanzado inteligente de freno en la ciudad con detección de peatones
Sistema de monitoreo de presión de neumáticos (TPMS)
Advertencia de la salida del carril con asistencia del mantenimiento de carril
Sistema dinámico de control de estabilidad y control de tracción
Asistencia de inicio de la colina
Accesorios de remolque y carga del MAZDA CX-5
Con los accesorios de MAZDA CX-5 para la venta en Mazda of Escondido, hay una serie de maneras de aumentar su utilidad aún más con enganches de remolque, bastidores de bicicletas, organizadores de carga, y más. Solicite piezas en línea con nuestro departamento de piezas y le informaremos cuando los accesorios están disponibles para que los recoja.
Explore el 2021 MAZDA CX-5 en Mazda of Escondido
Con un sentido de que la capacidad de remolque del 2021 MAZDA CX-5 tiene para ofrecer, ¿está listo para ponerse al volante? Contáctenos en Mazda of Escondido para programar una prueba de manejo cerca de Poway hoy. Después de su prueba en carretera, nuestro equipo de financiamiento le guiará a través del proceso de préstamo o arrendamiento para asegurarse de que obtiene un plan que usted puede pagar sin comprometer lo que desea en un SUV. No dude en solicitar financiamiento en línea antes de visitarnos para empezar.