CONFIGURACIONES DEL 2020 MAZDA3 CON PUERTA TRASERA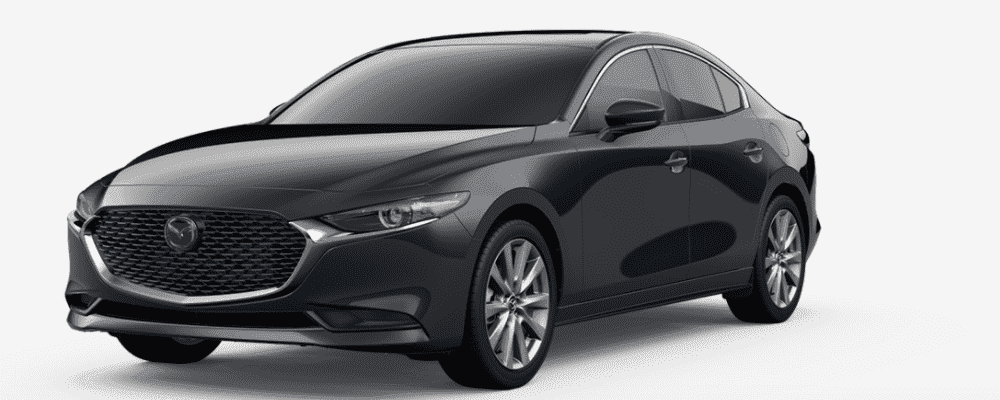 Los conductores de automóviles en San Marcos que aman el Mazda3 ya tienen dos excelentes opciones: sedán o puerta trasera (hatchback). Si elige la última opción, tendrá tres configuraciones de hatchback Mazda3 para elegir. Descubra todas sus opciones antes de ponerse al volante con Mazda of Escondido.
MAZDA3 HATCHBACK – DESDE $ 23,700 MSRP*
Ganador del Diseño Mundial de Automóviles del año 2020, el hatchback Mazda3 2020 presenta líneas elegantes y un estilo minimalista que sorprenderá a la gente en Vista. Kelley Blue Book dijo: "El nuevo Mazda3 sigue siendo uno de los mejores, si no el mejor, vehículo de manejo en su segmento". El estilo y la sustancia se combinan con estas características:
Motor Skyactiv®-G 2.5L de 185 caballos de fuerza y 4 cilindros
Sistema de tracción total i-Activ AWD®
Sistema de infoentretenimiento MAZDA CONNECT™
Asientos deportivos y puertas con detalles de cuero sintético
Asiento trasero abatible dividido 60/40
Sistema avanzado de entrada y arranque sin llave
Aunque no hay Mazda3 Sport Hatchback o Mazda3 Grand Touring Hatchback disponibles, ¡todavía tendrás muchas actualizaciones para considerar! Obtenga más información sobre los paquetes opcionales a continuación.
PAQUETE PREFERIDO DE MAZDA3 HATCHBACK – DESDE $ 25,200 MSRP*
Cuando los conductores de automóviles en Carlsbad actualizan al Mazda3 Hatchback con el Paquete Preferido, obtienen un aumento en las características de lujo que esperarían encontrar en automóviles más caros. Disfrute de la comodidad y conveniencia de:
Asiento del conductor eléctrico de 8 posiciones con soporte lumbar eléctrico y memoria de 2 posiciones
Asientos delanteros con calefacción
Sistema de audio premium de altavoces Bose®
Rejilla de aluminio del altavoz
Espejos laterales eléctricos plegables del color de la carrocería con intermitentes integrados y posicionamiento de memoria
PAQUETE PREMIUM MAZDA3 HATCHBACK – DESDE $ 27,500 MSRP*
Haga todo lo posible con el paquete Mazda3 Hatchback Premium de primera línea. Obtendrá todo lo incluido en el Paquete Preferido, y aún más:
Rines de aleación de aluminio de 18 pulgadas en acabado negro con neumáticos P215 / 45 R18 para todas las estaciones climáticas
Pantalla de conducción activa a todo color proyectada en el parabrisas
Faros de LED exclusivos e iluminación trasera
Asientos deportivos tapizados en cuero
Techo solar eléctrico de vidrio deslizante con función de apertura de un toque y parasol interior
FINANCIE SU MAZDA3 CON PUERTA TRASERA CON Mazda of Escondido
¿Has decidido cuál de las configuraciones de Mazda3 Hatchback es adecuada para ti? Tan pronto como lo haga, solicite financiamiento con Mazda of Escondido desde la comodidad de su hogar. ¡Póngase en contacto con nosotros hoy!