Can I Lease a Car with Bad Credit?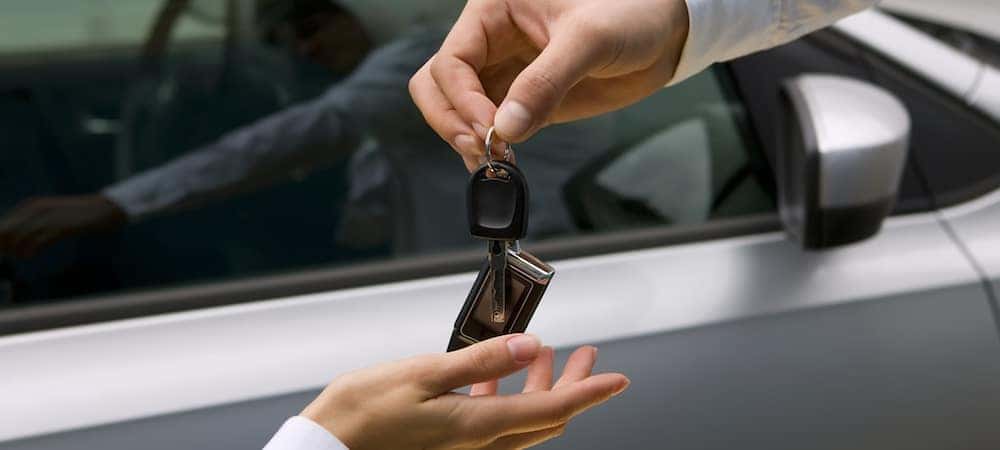 Unsure if you can lease a new car with bad credit? Mazda of Escondido can help. In order to get the best lease deal possible, having good credit does help. Car leases do require a credit check, but this doesn't mean that you can't get a lease if you have bad credit. Because leases often allow you to get lower monthly payments, leasing can actually be a great option for those working on their credit score. Learn more about leasing with bad credit before finding the right new or used lease for your San Marcos drive!
Is Leasing with Easier with Good Credit or Bad Credit?
Since new car leases require you to get a credit check, it is easier to lease when you have a good credit score. Leasing with good credit can mean lower monthly payments as well as lower security deposits. When you have bad credit, you may have to pay a higher deposit and higher monthly payments. While this may sound frustrating, leasing is different from financing. Even if you have bad credit, you'll likely pay less per month for your lease than for a car loan to buy a new car of the same value.
How to Lower Lease Payments with Bad Credit
Believe a Mazda lease is the right option for your Vista drive? Here are ways you can achieve lower monthly payments even if you do have bad credit:
Find a lease that fits comfortably in your budget. Use our payment calculator to help find out how much you'll need to pay on a monthly basis.
Before applying for your lease, be sure to check your credit score. This way, you'll have a general idea of your finances before you work with our Finance Department.
If possible, make a larger down payment. This means you'll be prepaying the first few months of your lease, allowing for lower payments down the line.
Bring pay stubs to the dealership. When you sign your lease, you'll need proof of income. This also helps us determine which vehicles you're able to afford.
Lease a Car with Bad Credit at Mazda of Escondido!
Ready to lease a new Mazda at Mazda of Escondido? Our financing experts can help you find the right vehicle that works for your financial situation, as well as help you avoid high interest rates if you do decide to apply for financing—read our credit guide to financing here. While you're at it, find out what it means to trade-in a financed car before you apply.
If you'd like to test out the Mazda lineup, including one of the Mazda3 Hatchback configurations, before you lease, visit our dealership near Carlsbad at your convenience.
Learn More at Mazda of Escondido
MAZDA es conocido por construir coches que mantienen a los conductores y a sus pasajeros seguros. El 2021 MAZDA6 no es diferente. Equipado con el paquete de tecnologías avanzadas de i-ACTIVSENSE®, el nuevo MAZDA6 prioriza la seguridad a través de características que le alertan de los peligros potenciales en las carreteras de San Marcos y…

MAZDA is renowned for building cars that keep drivers and their passengers safe and secure. The 2021 MAZDA6 is no different. Equipped with the i-ACTIVSENSE® suite of advanced technologies, the new MAZDA6 prioritizes safety via features that alert you to potential hazards on the San Marcos roads and help you avoid collisions or reduce their impact….

¿Está interesado en un SUV compacto que sea fácil y divertido de conducir, pero también tiene la potencia que necesita para sus demandas de remolque? Con una capacidad de remolque del 2021 MAZDA CX-5 de hasta 2,000 libras* cuando está bien equipado, podrá asegurar un barco o campista pequeño a su SUV para aventuras en…